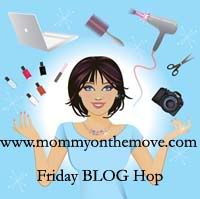 Hi!
If you are coming over from Mommy on the Move's blog then Welcome to my blog's humble abode! I'm Hillary, the mom to 3 crazy little boys, Graham - 9 years old, Grady 3-1/2 years old, and our newest addition Griffin - 7 weeks old. We also have 1 heavenly little girl that is our family's guardian angel. Feel free to scroll back through my past blog posts and read up on our
exciting
hanging on for dear life adventures!
Leave me a comment if you stop by so I can check out your blog too! I love to find new followers and follow others back!
Hope everyone has a great weekend!