Bobby and I were so excited last night to be able to attend the San Antonio Stock Show and Rodeo! February is always one of my favorite months of the year. You have first and foremost my BIRTHDAY (the 10th for all of you who plan on sending gifts. haha!), my wedding anniversary (also on my birthday... how funny is that), Valentine's Day, and THE RODEO!
Being that my birthday is just a few short days away we had an early date night to celebrate. Yesterday morning I just couldn't help myself and I had to make some of this...
Of course with my crock pot kick this week I just had to make some homemade Chili!


We munched on this throughout the day and I froze the rest to use later. I can use it for frito pie, enchiladas, or just by itself! Later that afternoon we were lucky enough to reserve our favorite babysitter who our kids adore and we headed out to meet my husband's brother Cody and his wife
Melanie
and my sister-in-law Stacy and her boyfriend Jason. We ate some super yummy Outback where I totally forgot to take a picture!
We arrived at the rodeo just a tensy bit late but still got to see an amazing show! What these guys and girls can do with their bodies is just amazing to me!
 
Bobby and I at our seats!






This is the view from our seats. We sat overlooking the chutes! This was so exciting to watch them get ready! This event here is the calf roping.



These 2 pictures were from the Muttin' Bustin'. This is for the little kids where they get a chance to ride sheep. The winner gets a huge belt buckle and applause from one of the biggest audiences that you'll ever see! I have to say proudly that my nephew Colton won this event a couple of years ago and we were all soo proud!!


Saddle bronc riding

Barrel racing for the ladies



and Bull rinding for the crazy guys!




After watching the rodeo the real treat began. We were able to get to see...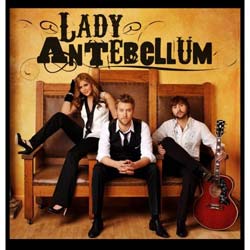 They were soo good! I have heard maybe only 3 of their songs on the radio but after last night I will definitely be uploading some more of them to my ipod. I tried so hard to get good pictures of them last night, but in the dark and with them on a stage that rotated my pictures didn't come out all that great.
We were so blessed to enjoy such a fun evening together!